Match Funding? Your help matters now!
CDS receives Match Fund from Backstage Trust
Chisenhale Dance Space has been granted generous support from Backstage Trust in the form of a match fund.
All monies donated between now and January 2017 will be matched!
So what is match funding?
Match funding is a simple idea. During a match fund campaign,  every donation is either guaranteed or given an equal chance of being matched. The amount and type of donation matched varies depending upon the specific match fund campaign running.
A typical match fund would work like this:
£10.00 Your donation
+ £10.00 Donation matched by Backstage Trust
+ £ 2.50 Gift Aid (For UK taxpayers)
£22.50
After a small processing fee, a £10 single donation with Gift Aid means the charity typically receives £21.67
(Source: Local Giving)
---
Why Give?
As a charity, CDS operates through earned income and voluntary donations.
46% of our annual budget is made up of voluntary monies!
These allow us to create public programmes and to assist us continue fundraising. Our earned income (studio rentals, performances) allow us to pay our rent, utilities and staff.
We can't do what we do without donations.
In 2016: 
14,876 of you came through our doors.
450 children learned creative movement in our studios.
36 productions graced our stage.
25 volunteers and 4 part-time staff kept the organisation running.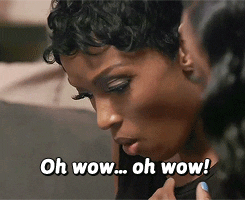 With your matched gift we can continue to:
Provide low-cost research and performance space to artists in London
Educate children and adults in Tower Hamlets through dance and creative arts
Develop the next generation of dance and performance makers through bespoke training , residency, and commissioning programmes
Sustain 33 years of dance history in our archive
---
Ways to Give
Donate Online Now – A monthly gift of £3 becomes £90 for CDS over 12 months with the match fund!
£90 allows us to offer bursaries to families who need financial assistance to allow their children to take creative movement classes.
Shop online and get free donations – Give As You Live is a online tool that allows you to sponsor CDS every time you shop online (at participating retailers). It costs you nothing and is doubled during the match fund campaign!We are creating the CDS Allotment Fund with these monies – all funds go into a special account specifically for artist projects!The more we raise the more we can create, educate and share.
---
How are we doing?